We're right around the corner from holiday season and it's time to start shopping for the trout fishermen in your life! We put together a list of the 18 things we'd love to get this holiday season.
"Trout: An Illustrated History" by James Prosek

"Trout: An Illustrated History" was an instant classic the day it was published. James Prosek, who was only 20 years old when this book came out, skillfully chronicles the history and range of every trout, char, and salmon in North America. The detailed watercolors (there are more than 70) and witty yet insightful explanations of each trout make this book a pleasure to read, and a must have for every angler. Buy new for $25
RepYourWater Rainbow Knit Hat

What better winter stocking stuffer for a trout fisherman than this classic hat from Rep Your Water.
Buy for $25
Smith Chromapops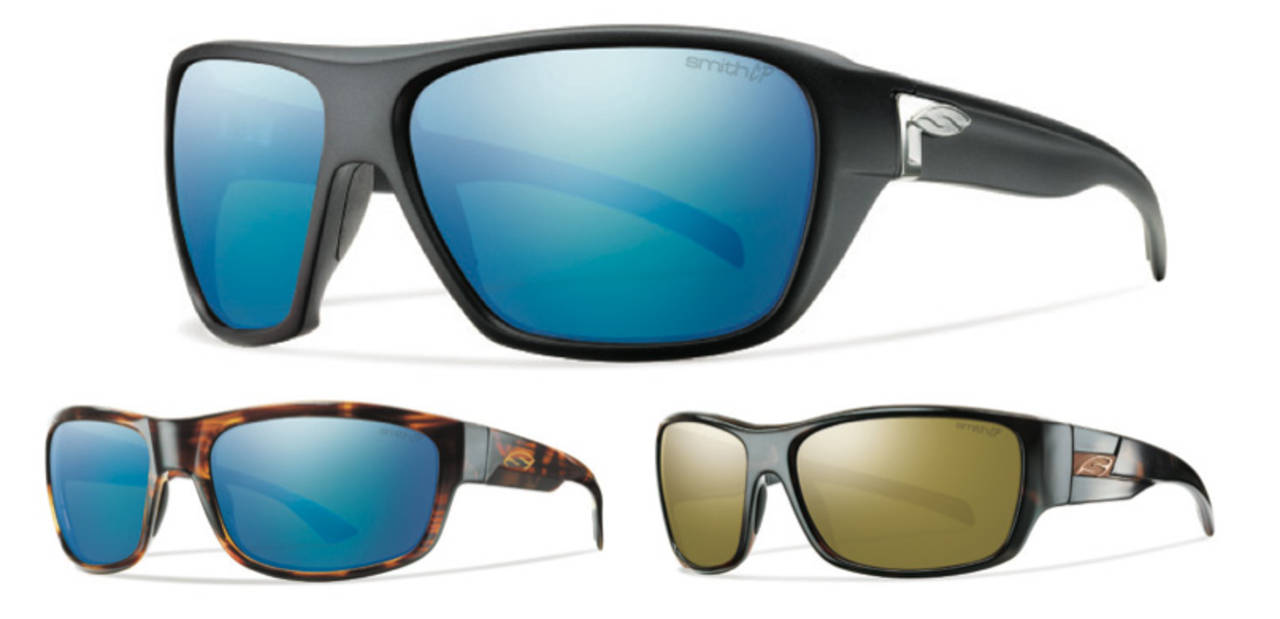 Almost every guide we've ever talked to swears by these Smith Chromapops. Polarized glasses are essential for spotting fish in a variety of conditions.
Browse now
Nail Knot Tool

Simple and effective, this knot tying tool is something that not enough people have but everyone needs.
Buy now for $14
"A River Runs Through It" – Norman Maclean

This iconic book inspired generations of anglers and is an absolute necessity for any trout fisherman.
Buy new for $8
Fully Loaded Orvis Lanyard

Lanyards are the minimalist approach to fly fishing. They're sleeker than the bulky vest and all the cool kids are wearing them. This one from Orivs comes fully loaded with tippet, forceps, and a fly box so it's ready to hit the water the second it comes out of the box.
Buy now for $89.
Fly Fish Journal Subscription

This quarterly magazine is something that all fly fishermen eagerly await in the mailbox. It's the gift that keeps on giving.
Buy 1 Year for $40
Bitterroot Wallet

Stitched with customizable fly line and leather, these gems are handmade in Missoula, Montana by Whiskey Leatherworks. "There is a certain feeling that arises in me when I'm away from the water, pull out my wallet, and see the fly line stitching. Even if I'm not on the water, I experience a part of that vibe I only get while fly fishing." Buy now for $50
Sage Humidor

The perfect humidor for on the water, this rod themed cigar case will keep cigars in good shape whether you're poling across the humid flats or changing flies on your local trout stream.
Buy now for $50
Fly Fishing Flask

Simply necessary. Buy now for $20
Fly Fishing Enamel Mug

Ultimate stocking stuffer! Buy now for $15
"50 Places to Fly Fish Before you Die" by Chris Santella

From coffee table book to life goals, this is a classic book for all trout anglers. Buy new for $17
Patagonia Stormfront Pack

The Patagonia Stormfront Pack is the go to waterproof backpack for fly anglers. It's 100% waterproof and even has side holsters specifically designed to secure a rod tube.
Buy now for $300
Patagonia Skeena River Waders

Top of the line waders that are ideal for winter, the Skeena River waders are named after British Columbia's most famous salmon and steelhead river. The features on these waders are almost endless.
Learn more
Once in a Blue Moon DVD

Perhaps the most epic trout film ever made. "Once in a Blue Moon" documents one of New Zealand's rarest fly fishing phenomena, the mouse hatch. In an unpredictable cycle of physical conditions, there is a massive flowering of New Zealand's beech trees. This creates an overabundance of seeds, which leeds to an explosion in the rodent population. With so many mice around, big brown trout continuously gorge themselves aggressively on mouse after mouse. Watch the trailer here.
Buy now for $29
Orvis Encounter 5 Wt.

The perfect starter kit for someone just getting into fly fishing. For less than $200, the Orvis Encounter will set you up with a rod, reel, line, and backing. For its value, this rod is one of the best deals on the market.
Buy now for $169
SinglesNest Hammock

The stream side nap is one of the most important parts of fly fishing. After the morning hatch is winding down, lunch has been had and a few beers have gone down with it, nothing beats a couple minutes of shuteye in the shade on the bank. Start taking your stream side nap more seriously with this easy to use parachute hammock. Buy now for $60
Little Red Book of Fly Fishing – Kirk Deeter & Charlie Meyers

This is a no nonsense knowledge guide for novice and experienced fly fishermen alike. These two veteran fly fishermen share their years of experience to provide anglers with over 240 easy to use tips on trout fishing.
Buy new for $13