Ever since the first split cane fly rod was assembled, the finest of fly anglers have had some of the best beards in the world. Many of these anglers work in the industry at various gear companies, but there is also a strong representation of facial hair from the guiding community. We've encountered many of these gentlemen throughout the world of fly fishing, and have put them together here on the first ever list of the greatest beards in fly fishing.
Jay Johnson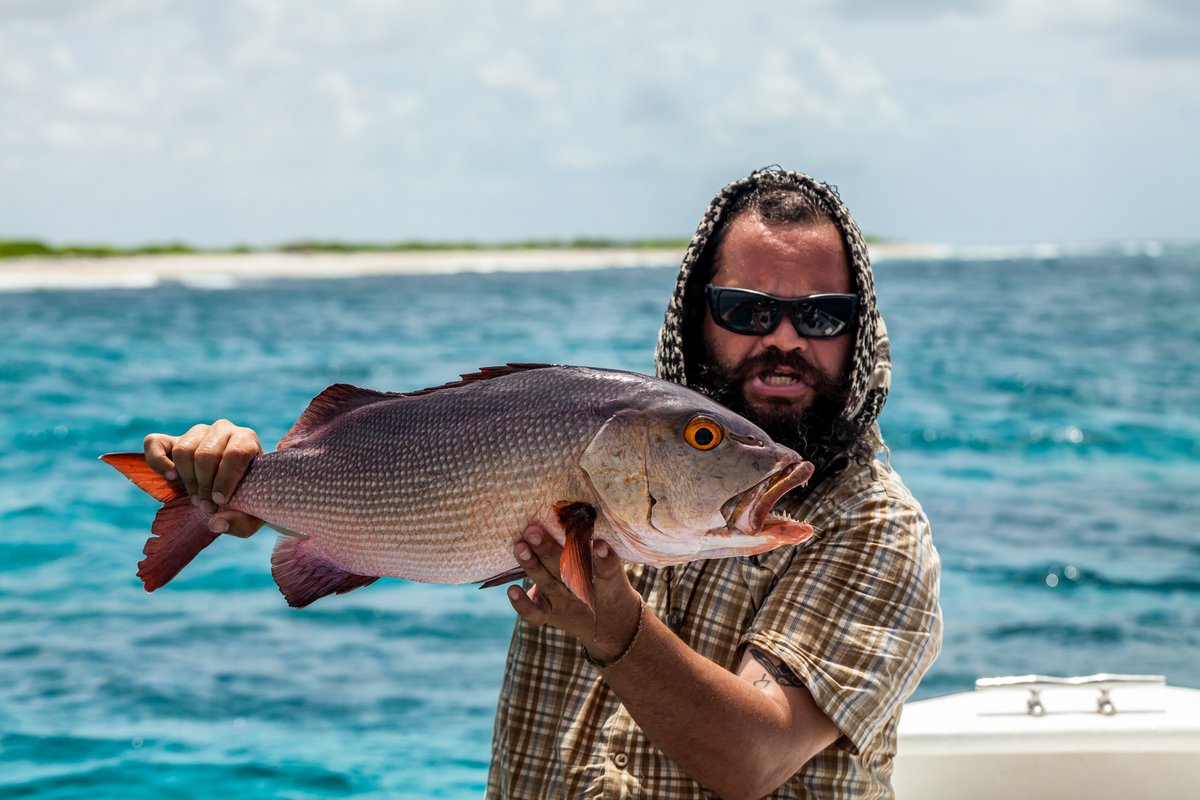 Jay Johnson is part of the MotivFishing team, who created the Geobass Series for Costa and are now hosting a show on Animal Planet called Fish or Die. He hosted this years Fly Fishing Film Tour, and is well known for his affinity for big fish, big parties, and big beards.
IG: @jayrockfish
Will Taylor
Will Taylor is the owner of Fly Shop Co. in Georgia and regularly guides clients into the biggest trout of their lives. He is a veritable master of all things trout, beards, and fish photography.
IG: @flyshopco
Marc Crapo
Pictured here with fellow bearded fly fisherman Lucas Young
Marc Crapo, who I once heard referred to as "the famous bearded American fly fisher" might have the most well known beard in fly fishing. He has been in more fly fishing films than most species of trout, and is currently a photographer and videographer. Look out for his film in the 2016 IF4 with 3 well known female anglers. From Marc:
"Beard Talk: I cannot remember a time in my life where I didn't know that I wanted to have a beard when I grew up. And as an encouragement to those aspiring hair farmers, I still had a couple thin patches until I was 30 yrs old. Beard has been in place full time for 6 years. I used to trim it until about a year or so ago. Now it's just free range (except for the mustache area).
Beard Products: I have used a few different brands of beard oil over the years but have most recently stumbled across a recipe for beard wax that is just the magic sauce. The 3 main ingredients being beeswax, pine pitch and Bear Fat. I made a good batch of it last September and use it regularly, especially when I primp the beard before I head to Church."
IG: @vonbeardly
Lucas Young
"I was born and raised in the great Pine Tree State of Maine. My mom told me when I was first born that she had to dig to find my scalp there was so much hair on my head. And face. The doctor had never seen a baby born with a beard of such fullness and vigor before. In that regard you could say that I was born into the beard life. As such, I naturally gravitated towards outdoor activities as a child, like fort building and lighting shit on fire. It didn't take too long until my dad put a fly rod in my hand and said, "Go west, young man." And go west I did, all in the name of fishy exploits. A quick four years of school in Colorado earned me a degree in fishery biology, an insurmountable pile of debt, and a solid career of seasonal work to look forward to.
Momma didn't raise no fool and I picked summer destinations based on the fishing opportunities available: Jackson Hole, Olympic National Park, Alaska, etc. However, with the downturn of the economy many state and federal budgets dried up, and unfortunately fish and wildlife programs are some of the first to be cut. When the job pickings got slim I landed my first job in the fly fishing industry when I was hired to work Customer Service in Sage's Repair Center, and six months later I was promoted to the manager of the Far Bank Pros website.
Dan Davala
"My job title is "Sporting Travel Planner" for Orvis Adventures, and I specialize in our Saltwater destinations.  I help our customers choose the very best fly fishing destinations from our extensive network of domestic and international partners and lodges based on what they want to experience, and I handle all of the reservation  and trip planning logistics for them.  Besides sharing our direct knowledge and experience with these destinations, my colleagues and I also provide extensive trip planning materials including detailed itineraries and thorough, complete packing lists so they know what to expect and can prepare accordingly.  Additionally, I help set up and organize many of our popular group trips, like our Belize Bonefish Bonanzas, and I help develop new group trip ideas and explore possible new destinations.  While a good portion of my job takes place in Southern Vermont at the Orvis HQ, I am fortunate in that my job allows me to travel to many of our destinations whether serving as a group trip leader, checking out a new lodge in the consideration of a partnership, or visiting our existing partners personally to get to know them and their operations better.  Essentially, I serve as a liaison to our customers and a representative to our partners, and I strive to provide both with the exceptional level of quality and service that Orvis is known for."
Cortney Boice
"I am the President and CEO of Blue Halo rod company. My favorite color is purple and my favorite food is meat.  I really like long walks on the beach and being super cool.
I am pretty lame, but our rods are the opposite. We have a new rod we are releasing here in a month or 2 that is 20% lighter and 20% stronger than anything out there. The best rod in the world… That is what we do.  We live it and breath it everyday."
IG: @bluehalogear
John Hazel
John Hazel and his wife Amy own the Deschutes Angler Fly Shop in Maupin, Oregon, right on the banks of the Deschutes. John is one of the most well known steelheaders in the country, and is a legendary spey casting instructor.
Jonathan Jones
When we approached Australian @redbeard to be a part of this article, his response was "Yeah man I'm super down dude fuck yeah beard up dude what do you need from me?". Jonathan is a fly fishing bum and brand ambassador for Lowrance, Nautilus Reels, Simms, Loon Outdoors, Scott Fly Rods, Scientific Anglers, Rising, and Rhino Racks – to name a few.
"The pirate that captains all the crazy adventures and madness. I'm Sydney born and raised, fly fishing crazed, bag of part fun, mostly insane. Coming from a snowboarding back ground I needed something that would keep the adrenaline pumping through the veins so I started fishing and traveling to crazy parts of the world to chase this fly fishing bug that I was sick with – now this sickness has become my life and my job. I live to chase the next fly fishing adventure and put my next client onto that dream fish.
Oliver White
Oliver White has one of the greatest careers in fishing. Check out his story with Mens Journal and our article on the organization Indifly, a non-profit fly fishing charity.
Indifly is a fly fishing based organization that encourages indigenous people in areas with good fly fishing to use their resources in a different way. Instead of abusing or extracting their natural resources, Indifly works with indigenous groups to build an economy around fly fishing that will provide long term employment and prosperity in the form of fly fishing ecotourism. Fly fishing tends to have a "halo effect" of good environmental stewardship, and the Indifly model even provides a scientific team to assess and manage the health of a fishery.
Oliver's primary job is owning and operating Bair's Lodge and Abaco Lodge in the Bahamas. Check out oliverwhitefishing.com for more info!
Stay bearded my friends!